I received this message:
I got my vch done about a week and a half ago. I have several ear piercings but no body piercings. I'm 40 and going through some big changes in my life. A friend gave me a gift certificate to a local shop, which I researched and I thought this a good time and place to do a vch.


The Piercing

The healing process has been pretty standard. Salt soaks, ice and neutragena soap. However, I've noticed that it's swollen on the left side of the piercing. And it's incredible itchy - not on the piercing itself but around it. It's not oozey or overly red or painful (at all) just itchy and lopsidedly swollen.

I'm just wondering if I should take it out or if it's too soon to tell.

I've read that you advise people with piercing questions. I understand if this is wrong info.
Just wondering.
Thank you

Close up showing irritation
My reply:
I'm afraid that you definitely do have a surface piercing there--not a VCH. It is clearly not under your hood. But it has been creatively placed in a way that manages to have the bottom ball touch your clitoris…. The piercing is made in a fold of tissue off to the side, above your clitoral hood! Still, it is not properly placed even if the jewelry is managing to touch your clitoris.

Because it is a surface piercing, and it is not placed in much tissue between the entry and exit, you should keep a close eye on it. If the skin beween the entry and exit appears smaller, or you can see through the tissue to the bar, then you should remove it to avoid a split scar.
In the photos it appears that your hood is quite small and that it fits very closely over your clitoris. So I'm not sure that you're suited to a properly placed VCH. This page shows how to check for suitability using the q-tip test: http://piercingbible.com/q-tip-test

You may want to try it out. If you are able to do the test successfully, then you should be able to get a properly placed VCH (if you go to a studio where they know how to place them).
Are you following the aftercare as suggested here? http://piercingbible.com/piercing-care
It couldn't hurt to review and make sure you're doing everything correctly. Detailed info on the saline soaks is here.

Are you using Neutrogena bar soap? I haven't actually heard of people using that for body piercings, but itching surrounding a piercing is often from a care product causing chemical irritation. It does appear that you are experiencing some irritation and dryness, so you may want to discontinue that.

Also, do you know what material your jewelry is, and if it is internally threaded (see below)? If you are not wearing high quality jewelry, you may need to change to higher quality jewelry for your piercing to heal properly. That could definitely cause itching.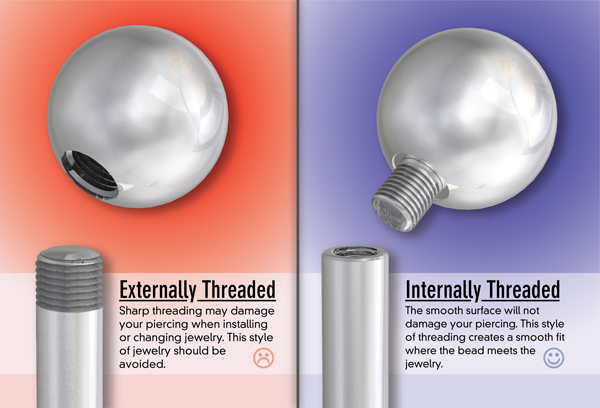 Good luck.

Elayne Angel, Author
The Piercing Bible--The Definitive Guide to Safe Body Piercing
President, Association of Professional Piercers

[email protected]
http://piercingbible.com/
http://www.facebook.com/ThePiercingBible
http://twitter.com/elayneangel