I recently returned home following a wonderful trip to Philadelphia. I pierced for 6 days at Infinite Body Piercing. That was my longest piercing trip to date. But last time demand was so high, I was unable to set appointments for everyone who was interested, so I decided to work a few extra days.
Over those 6 days I did 118 piercings on 87 clients! They came from 12 different states (as far away as Arizona and Texas!) specifically to be pierced by me. I also had some clients come down from Ontario, Canada. What an honor that people trust me so much that they are willing to travel such distances to be pierced by me!
As usual, most of my clients came in for genital piercings. I did 55 vertical clitoral hood (VCH) piercings, and 24 triangle piercings, among others. I also did a few apadravyas, scrotum piercings, frenum piercings, and Prince Albert piercings for the guys. Additionally, I did a few nostril piercings, eyebrow piercings, and also a navel piercing, a tongue piercing, and a philtrum (upper lip center) piercing.
While I was there I got to enjoy some Thai and Indian food (two of my favorite cuisines that I can't get at home). An extra special treat was visiting an Ethiopian restaurant, as I love that food, and definitely cannot get any of that in Mexico where I live!
On my day off, I visited the Eastern State Penitentiary, which was really fascinating.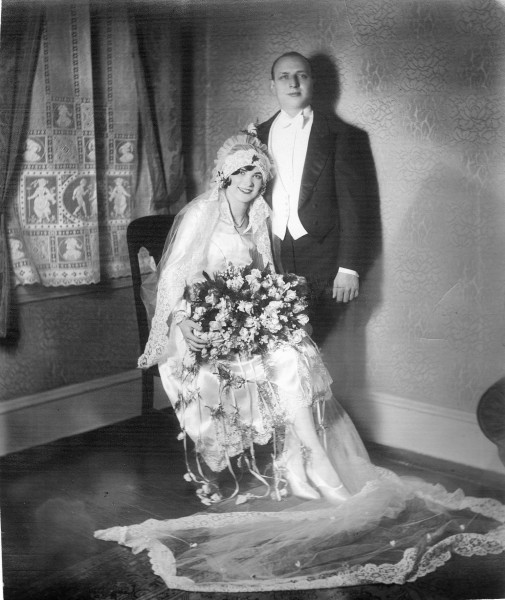 I also had the wonderful experience of going to a cousin's house for dinner and meeting some more of my extended family. We had a great time and a fantastic bonus was that they gave me a photo of my grandparents on their wedding day.
It was a wonderful visit and I look forward to piercing again in Philly!