I received a message from a piercee who was concerned about her severely troubled navel piercing:
Hi,

I've had a belly piercing since sept 2011 and it has refused to heal. At first, I thought it was because I hadnt changed the ring, but then I did n it became worse. I dont know what 2 do, n I dont want 2 take it off cos I've grown accustomed to it. Bt now it brings out yellow pus, n it itches n looks like its about to fall off. Please what do I do? And if push comes to shove and I have to take it off, when it heals, can I get another piercing? Thanks a lot And I also want to know if I cn repierce it after it heals if I unfortunately have to take it off. Thank you very much.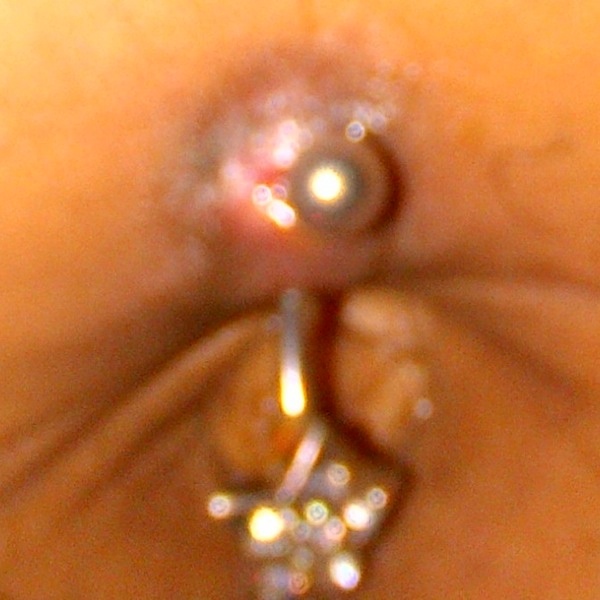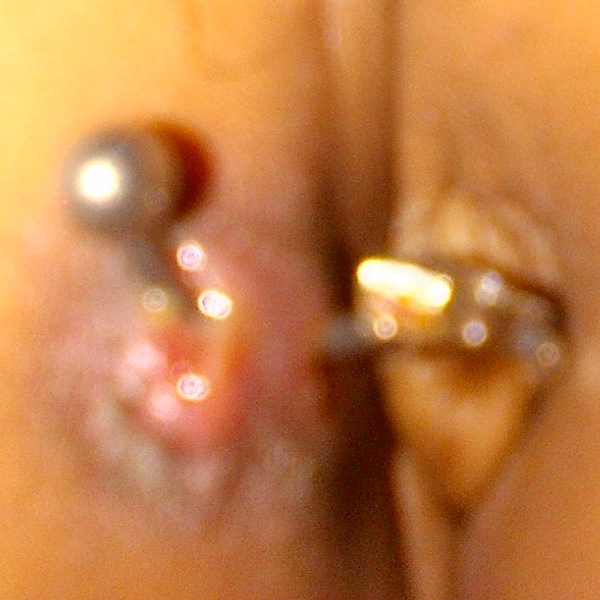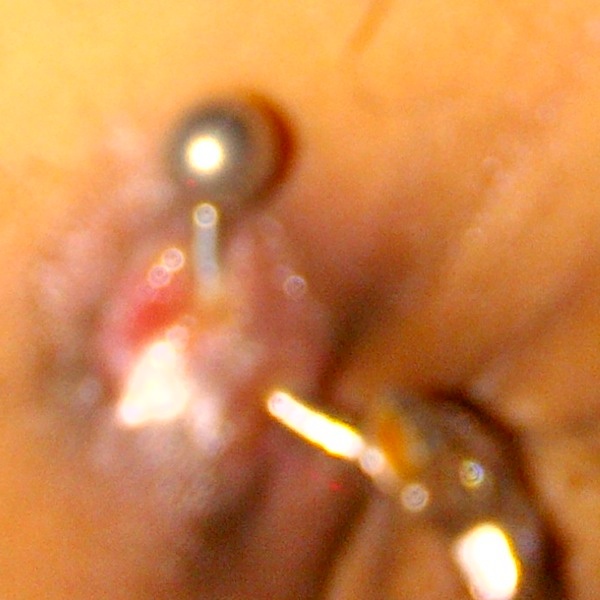 My reply:
You're having a serious problem there. I believe part of it is from poor quality jewelry, and part of it is that your piercing is too shallow. It is clearly on its way out.
I HIGHLY suggest you do some saline soaks to foster drainage. You don't want to trap any infection inside when you abandon the piercing.
Information on saline soaks is here: http://piercingbible.com/saline-soaks
These are the care instructions I suggest: http://piercingbible.com/piercing-care
Also, you should use a mild soap 1x daily in the shower, and follow all the other advice.
Was your other jewelry higher quality? If so you may need to put it back in for a few days to try to get the area to calm down. What you're wearing now is obviously causing serious trouble.
But no matter what you do, you're going to lose that piercing. I can see that the tissue between the entry and exit has become indurated (hardened) and callous-like. No matter what you do now, that piercing is not going to be successful.
As far as repiercing the area goes, that is something you will NOT be able to do right away. You're going to have to let it settle and normalize, which could take many months. And you're going to have to do a lot of things differently if it is going to work. I'd STRONGLY suggest you read my book, which has so much information that you're going to need about body jewelry, aftercare, placement, and so on.
Where are you located? Perhaps I can suggest a competent professional for you to visit for an in-person consult.
To order my book: go to my web page: http://piercingbible.com, locate the book cover in the right-hand column then select your shipping method from the drop-down menu. Click the "Buy Now" button, or email: [email protected], or call toll free: 888 888-1APP. Orders are being filled by the Association of Professional Piercers. I serve on the Board of Directors as President of the organization. A portion of the proceeds from the book goes to the organization, and you will receive a signed copy of my book.  
Alternatively, you can get it from major booksellers, or Amazon.com:
http://www.amazon.com/dp/1580911935?tag=buckangelcom-20&camp=14573&creative=327641&linkCode=as1&creativeASIN=1580911935&adid=1EYKA9N6TT0ZJTGPADYC&