I have a page here where I refer to other piercers. And I just got a message from a piercee who used one of those referrals and is thrilled with his piercing experience and the work that he had done.

Kudos to Monique Escamilla of Electric Ladyland Tattoo and Piercing in New Orleans, LA. I'm discussing a possible guest piercing trip there toward the end of October or beginning of November. Of course if I set dates, I'll make the announcement here on my site.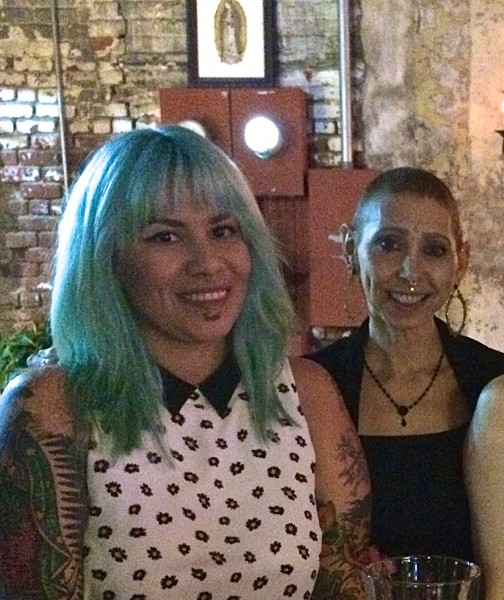 This is the message I received:
Hello Elayne, it's been a long time but I wanted to give you an update.... Back in Sept 2014, after trying to contact Pat Roig [who I trained, and he worked for me at Rings of Desire, but he's no longer piercing], I ended up never hearing back from him.

So I decided to look up Monique at Electric Ladyland as you suggested. When I saw how long healing times are and looked at my schedule, I really didn't have time to go and see Monique until 10 days ago (1.5 years later!) as I am back in NOLA and have much more time to deal with aftercare.

She performed a PA [Prince Albert] and Guiche in an extremely professional manner. She made me feel as comfortable as I can possibly be. I am more than extremely happy with the placements (before going and see her, I used to be obsessed with perfect placement, and she suggested even better than that in her pre-piercing marking). Healing has been also going very well without any issues.

Thank you so much for recommending her to me. I am very grateful. wishing you the best, take care C.