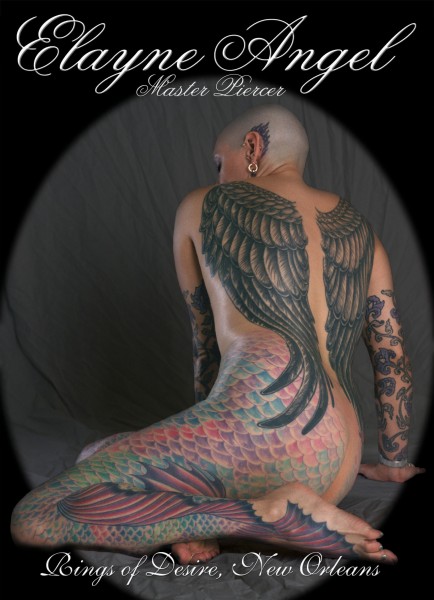 Now available: autographed poster of Piercing Bible author, Elayne Angel!
Featuring views of the black and gray full-back angel wings by Bob Roberts,
the full lower-body mermaid tail by Juli Moon,

and the floral sleeves by Alex Binnie.
Full size 36" x 24"
Thick, glossy paper 
 Yours for $25.00 plus shipping/handling
 Request shipping costs by filling out the form here.
(You'll then be given the total price, with details on how to make your secure payment)